キルギスセミナー報告2018 The Report of the Seminar in Kyrgyz 2018
2012年から毎年行われているセミナーで今年で7回目です。
These seminars is held every year from 2012 and the seminar in this year is 7th.
場所はビシュケク市内のガスプロム体育館、最近出来たばかりのきれいな施設です。
The place is Gazprom gymnasium in Bishkek and very new and clean one.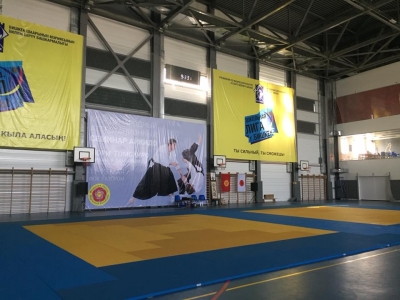 参加者は約200名。キルギス、日本、ウズベキスタン、カザフスタン、ドイツから参加がありました。
The participants were about 200. They gathered from Kyrgyz, Japan, Uzbekistan, Kazakhstan, and Germany.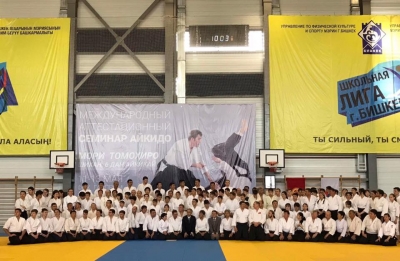 3日間で7つの稽古と講演そして審査が行われました。
Seven classes, lecture, and examination were held in three days.
このセミナーは世界でも最も凄いセミナーの一つだと思います。
I think this is one of the greatest seminar in the world.
もちろん、もっと多くの人が集まるセミナー、もっと高段者が指導するセミナー、もっと技術のレベルが高いセミナーは他にもたくさんあります。
Off course, there are many seminars having more participants or teaching by more high grade instructor or holding more higher level technique.
このセミナーが素晴らしい理由は、参加者の多くが自らの進歩を直接的に感じることができるからです。
The reason of my thought is many persons can feel their own progress directly.
シンプルだけれど大切な原理原則の大切さを示す稽古。
The practice expressing simple but important principle.
合気道が別の分野でも有効だという考えを示し、その方法を教える講義
The lecture expressing the availability in other fields and teaching the method about it.
通常の稽古の中だけでは、決して分からない身体と意識の使い方を教える特別稽古
The special practice about body and mind control.
It is never understood in regular class.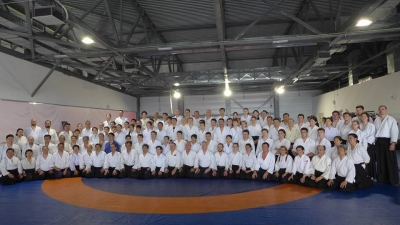 どれも毎年、新たに企画、もしくは改善されてきたものです。
They are planned new or improved in every year.
合気道の本質的な価値に真正面から向かい合うという意味で、このセミナーは最高のものの一つです。
The seminar is one of the greatest one in the sense that facing essential value of Aikido directly.
そして、この進歩は続き、来年は今年よりも素晴らしいセミナーとなることでしょう。
The progress continues and next year seminar will be more wonderful than this year.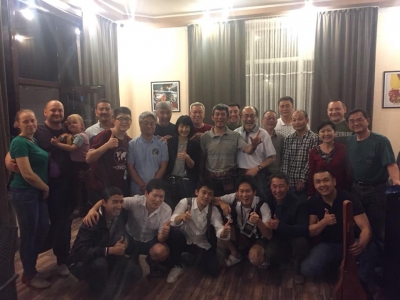 今年のセミナーは終わったばかりですが、私の中では来年への計画が始まっています。
This year seminar just finished but the plan of next year was started in my mind.
私達が共有している目標、500名のセミナー参加者という目標の達成も、それ程、遠い未来のことではないはずです。
We are sharing the goal about gathering 500 seminar participants. The achievement will be not too far.
セミナー等の依頼はこちら。 About request of seminar is here.
最新情報もこちら。Latest information is here.
Aikido Shihan Tomohiro Mori Official Website
Facebook ページのフォローお願いします。 Please follow my Facebook page.
最新情報が常に手に入ります。You will be able to get latest information.

宜しければ下記のSNSボタンでフォローして下さい。
If it doesn't bother you, please follow by these SNS buttons.
↓     ↓     ↓     ↓