ポーランドセミナー報告2018 The Report of the Seminar in Poland 2018
セミナー会場は首都ワルシャワから南へ車で2時間ほど行ったステラビエシにある道場です。
The seminar place was Dojo Stara Wies, two hours drive from capital city Warsaw.
「春合宿2018」と銘打たれたセミナーで参加者は合宿所で寝食を共にして稽古を行います。
In Haru Gasshuku 2018 all participants ate together, lived together and practiced together.
そして、特徴的なことが道場も宿舎もポーランドにありながら和風建築という珍しい場所です。
And most special thing was that all buildings was Japanese style architecture in spite of Poland.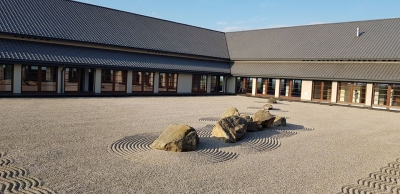 このセミナーの主催団体はAikido Aikikai Center Polandで、ポーランド、チェコ、スロバキア、ハンガリー、ウクライナから175名が参加ました。
The organizer was Aikido Aikikai Center Poland. 175 people joined the seminar from Poland, Czech, Slovakia, Hungary, and Ukraine.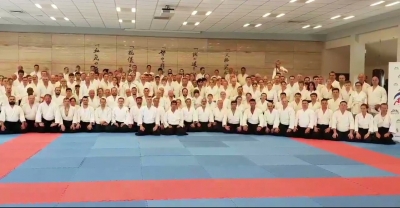 3日間のセミナーで約1時間のクラスが7回、全て私が指導しました。
In three days seminar, we have 7 classes of 1 hour. I taudht all classes.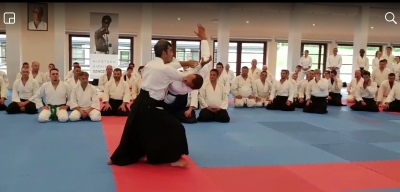 参加者には若い世代も多く、今後の発展が期待できます。
Many young generations participated the seminar. This organization can be expected future development.
先進国の合気道団体は高齢化が進んでいるそうですが、まだ、この団体では状況は悪くないようです。
Aikido organization in developed country are aging fast but the situation of this group looks to be not so bad.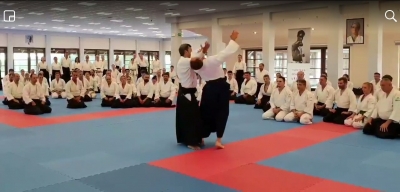 セミナーの最後にした私のスピーチです。
This is the last speech of the seminar.
私のパフォーマンスは皆さんよりも柔軟です。
My performance is more flexible than yours.
その理由は簡単です。
The reason is simple.
私は道場以外のところでも、柔軟であるように努力しているからです。
I try to keep flexible even outside dojo.
合気道は道場の中だけで行うものではないと思います。
In my opinion, Aikido is not only work inside dojo.
立ったり、座ったり、歩いたり、呼吸をしたり、という動作は全て合気道につながっています。
Standing, sitting, walking, and breathing are all connected Aikido movement.
どうか、皆さん、道場以外でも稽古を続けて、稽古を楽しんでください。
Please continue and enjoy the practice outside dojo too.
また、来年も、このセミナーに来ます。またセミナーでお会いしましょう。
I will come back the seminar in next year. See you next seminar.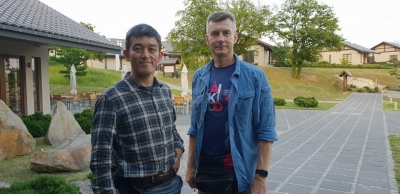 セミナー等の依頼はこちら。 About request of seminar is here.
最新情報もこちら。Latest information is here.
Aikido Shihan Tomohiro Mori Official Website
Facebook ページのフォローお願いします。 Please follow my Facebook page.
最新情報が常に手に入ります。You will be able to get latest information.

宜しければ下記のSNSボタンでフォローして下さい。
If it doesn't bother you, please follow by these SNS buttons.
↓     ↓     ↓     ↓