富士通・東芝合気道部合同合宿報告2018 The Report of Fujitsu Toshiba Aikido Club Joint Camp 2018
場所は秩父の200年前の豪農宅を改装した旅館・宮本家。
The place was Miyamotoke, traditional Japanese inn reformed 200 years old farmer's house.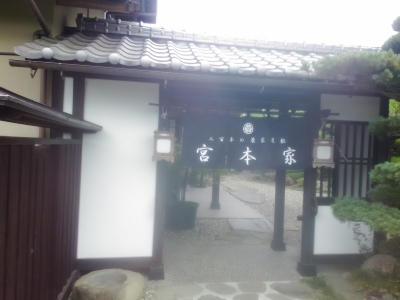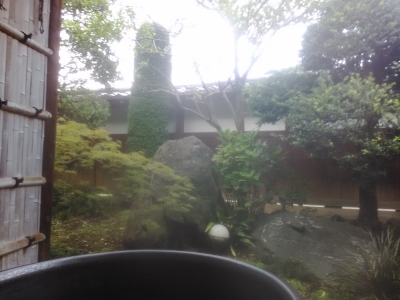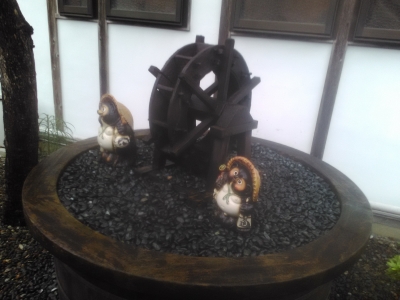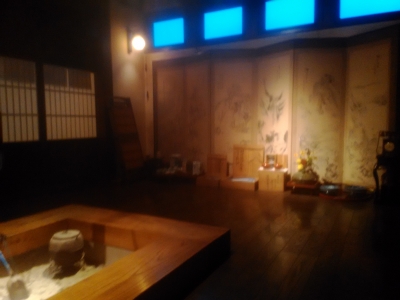 参加者は両部と姉妹道場を中心に42名。
The participats were 42 from both two club and friendship dojo.
初日は基本技で2時間の稽古。
In first day we practiced basic technique in two hours class.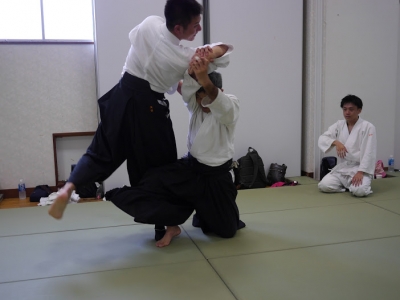 2日目は朝は1時間の講話。その後の稽古では通常の稽古と身体操作トレーニング、相対で行う整体と盛りだくさんの内容となりました。
In second day we had many contents, one hour morning lecture class, regular practice class, body control training, and massage to each other.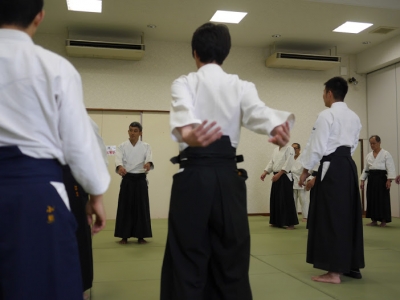 本合宿は毎年恒例のものですが、私は毎年のイノベーションを目指しています。
This camp was annual event. But I aim innovation of every year.
本年の最大のイノベーションは講話で新しいテーマに挑戦したことです。
The biggest innovation of this year was lecture class. I challenged new theme.
新しいテーマは「センターとは何か」で人間のパフォーマンスに大きな影響を与えるセンター軸について話しました。
The new theme was "What is center axis?". I talked about center axis getting many influence to performance of human.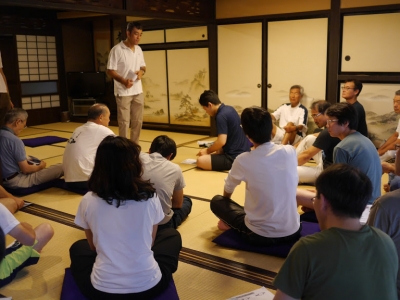 その構造、効用、センター軸から見た人間論、そして具体的なセンター軸の作り方を説明しました。
I explained the structure of center, the effect of center, human observation from center, and how to create center axis concretely.
どれも人が上達を目指し、より良きものを生み出そうとするには不可欠な情報ばかりです。
If you aim inprovement and try to product better things, all things are neccesary information.
稽古ではセンター軸を使った状態で、どれほど身体が脱力できるのかということを私のパフォーマンスをみて理解してもらいました。
In practice time paticipants understood how relax we can do in center axis situation from watching my performance.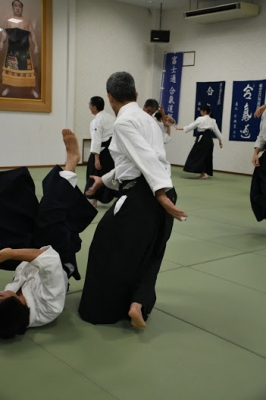 そして、整体では通常ではできないような脱力を目指しました。
In massage time, I aimed special relaxation we can not achive usually.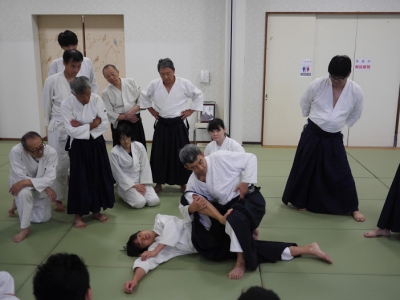 直接、私の施術を受けた人は、施術前と後の驚くほどの違いに大爆笑するしかない状態でした。
All persons got my massage could not stop laughing by big difference of before after.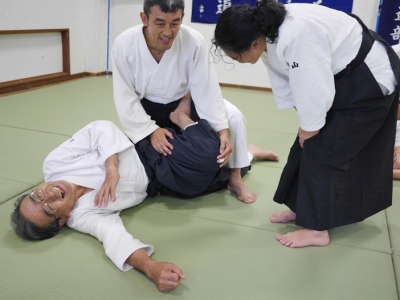 この状態は数日間で消えてしまうでしょうが、今後の上達への確固とした道しるべになったと思います。
This condition will be disappeared for a few days. But it became a steadfast guidepost for future improvement.
人間のパフォーマンスには驚くほどの伸びしろがあり、それは決して名人や達人といった一部の人だけのものではありません。
The performance of human has tremendous room of growth. It is not a phenomenon for only a handful people, some experts and some masters.
私ができるようなことは誰でもできることですし、私のパフォーマンスもどんどん高くなっています。
Everybady can do like my performance. My performance grows up more and more.
人間は素晴らしい能力を持っていて、それは誰でも到達できるものなのです。
Human has wonderfull abilities and everybady can attain them.
これからも皆さんに道しるべを提供していきたいと思います。
I will continute to show the guidepost to you.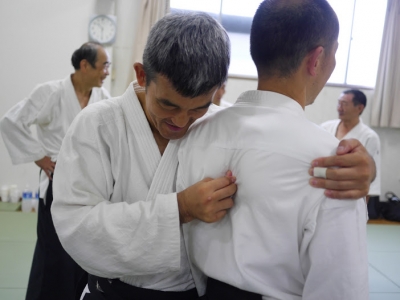 セミナー等の依頼はこちら。 About request of seminar is here.
最新情報もこちら。Latest information is here.
Aikido Shihan Tomohiro Mori Official Website
Facebook ページのフォローお願いします。 Please follow my Facebook page.
最新情報が常に手に入ります。You will be able to get latest information.

宜しければ下記のSNSボタンでフォローして下さい。
If it doesn't bother you, please follow by these SNS buttons.
↓     ↓     ↓     ↓