富士通健康フェスタ2018報告 The Report of Fujitsu Health Festival 2018
本事業は富士通川崎工場の勤務者の健康増進を目的として毎年行われているものです。
This event is held every year for health promotion of employees in Fujitsu Kawasaki Factory.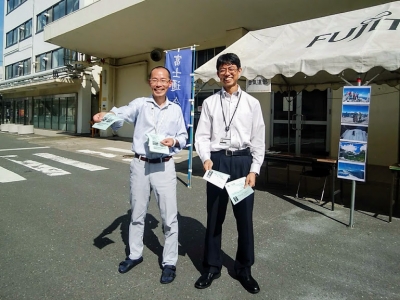 今回は19名の方が参加しました。
19 persons participated in this time.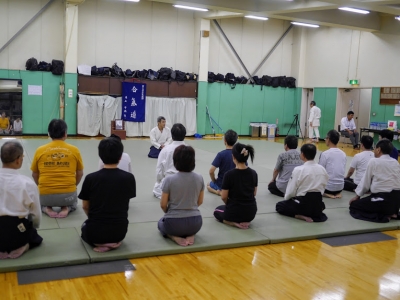 最初は軽く準備体操を行いながら、身体の使い方のメッセージを送ります。
At first we did warm up exercise and I sent several messages about how to use the body.
次に人間の身体がどうなっているのかについて説明。
Next I explained how is human body.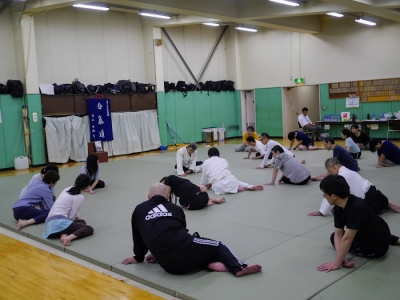 いくつかの運動で固まった身体をほぐしていきます。
We loosened our stiffen body by some exercises.
腰痛防止にも効果ありです。
These exercises have the effect to reduce back pain.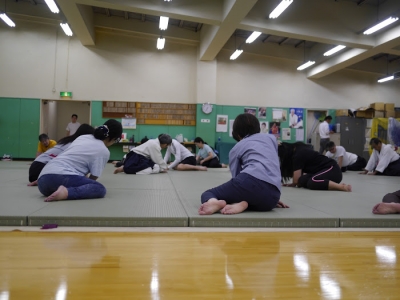 続いて、護身の技術とメンタルポジションの稽古を行いました。
And so we practiced the self defence technique and I told the importance of mental position.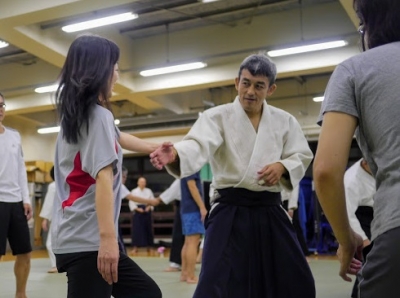 最後に氣エネルギーのトレーニングをしました。
Finally we did the Ki energy training.
呼吸と動作と意識操作を統合して身体意識を根源から高める方法です。
This method is grow up the quality of body awareness from the origin by unity of breathing, action, and awareness operation.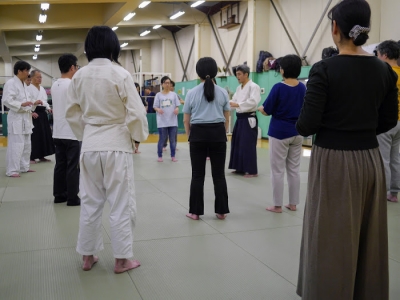 何人かの参加者は、その後の通常の合気道の稽古もしていただきました。
Several participants did regular Aikido practice after that.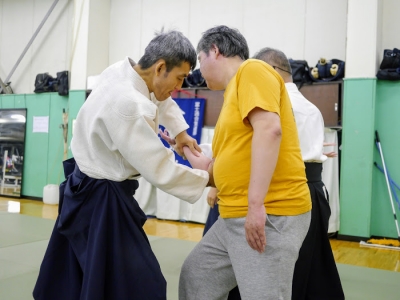 イベントは好評で体験者の中から入部する方もいました。
This event garnered good review and some persons joined our club.
新しい方々と共に、富士通合気道部は楽しく稽古を続けていきます。
We Fujitsu Aikido Club will continue enjoyable practice with new members.
セミナー等の依頼はこちら。 About request of seminar is here.
最新情報もこちら。Latest information is here.
Aikido Shihan Tomohiro Mori Official Website
Facebook ページのフォローお願いします。 Please follow my Facebook page.
最新情報が常に手に入ります。You will be able to get latest information.

宜しければ下記のSNSボタンでフォローして下さい。
If it doesn't bother you, please follow by these SNS buttons.
↓     ↓     ↓     ↓