2018年富士通合気道部演武大会報告 The Report of Fujitsu Aikido Club Demonstration in 2018
本演武会は毎年恒例のもので今回で11回目、創立25周年記念として開かれました。
This demonstration was annual and 11th times now. It was held as 25 years anniversary event.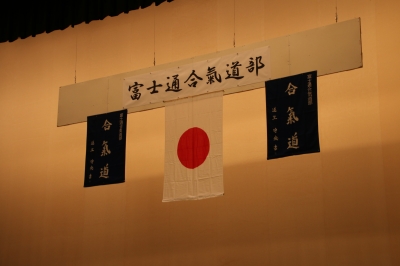 富士通合気道部をはじめ友好団体10団体、約60名が参加しました。
10 clubs Including Fujitsu Aikido club and friendship groups joined and about 60 persons participated.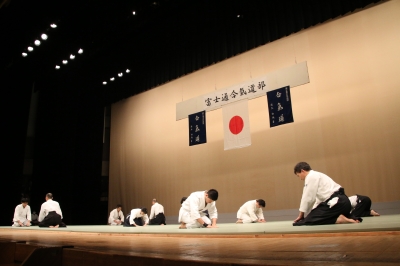 場所はエポック中原、舞台に畳を引いて演武が行われました。
The place was Epoch Nakahara. On the stage put on tatami the demo was done.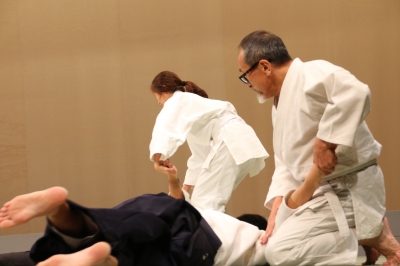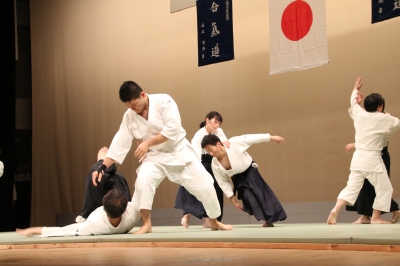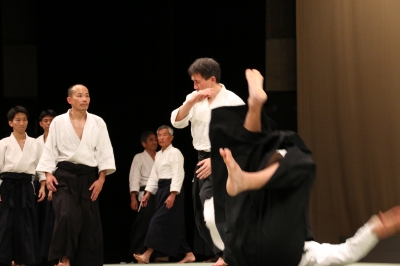 演武会の最後に私が模範演武をしました。
I did demonstration as the final in it.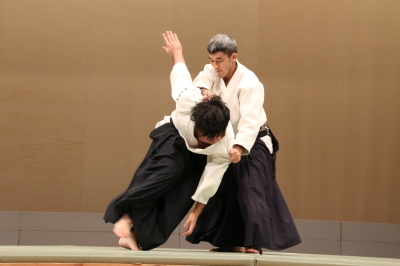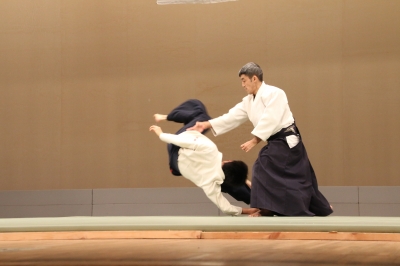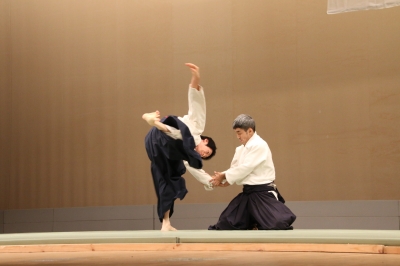 演武会後の懇親会で83歳の最高齢参加者のコメントが印象的でした。
What impressed me was the comment by oldest participant, 83 age in after party.
「この演武会に参加している人は誰も他人の技を否定しない、素晴らしいことだ」
"All participants in this demonstration didn't deny the technique of others. It is great."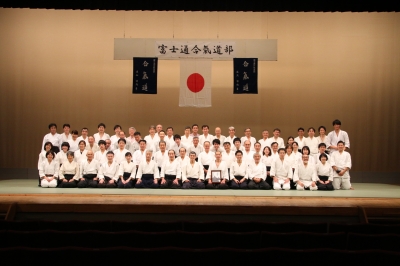 私は、この行事の参加者の一員として誇りに思います。
I proud this event as one of the participants.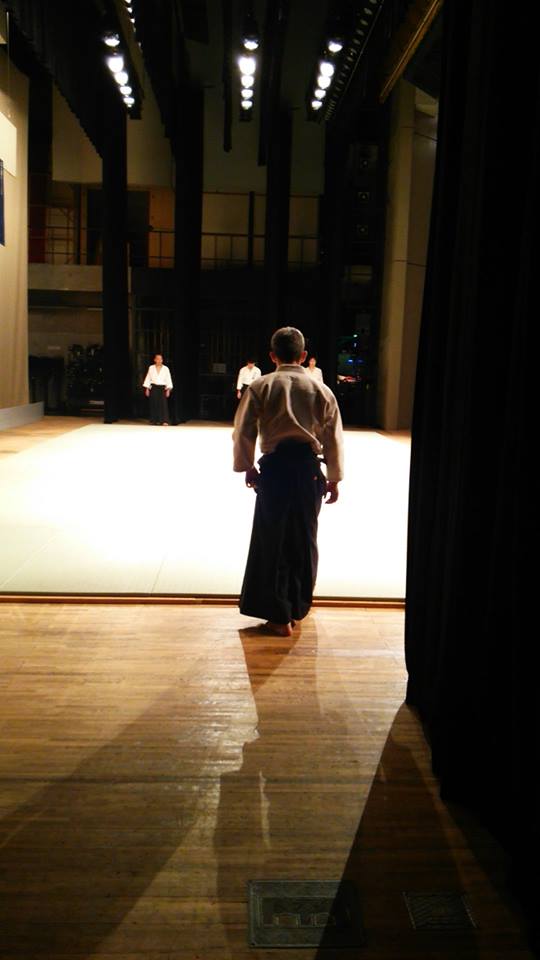 セミナー等の依頼はこちら。 About request of seminar is here.
最新情報もこちら。Latest information is here.
Aikido Shihan Tomohiro Mori Official Website
Facebook ページのフォローお願いします。 Please follow my Facebook page.
最新情報が常に手に入ります。You will be able to get latest information.

宜しければ下記のSNSボタンでフォローして下さい。
If it doesn't bother you, please follow by these SNS buttons.
↓     ↓     ↓     ↓