今週の稽古日誌 Practice comment in this week(2018/Dec./28)
本年2018年は人間の可能性の素晴らしさを実感する年でした。
In this year, 2018 I realized the wonderful of human possibility.
それを実感した今、ある目標を立てています。
I set a goal after this realising.
ZOZO TOWN というインターネットファッション通販会社をご存知ですか。
Do you know ZOZO TOWN, internet fashin shopping site?
その社長の前澤友作氏がイーロン・マスクのスペースXの宇宙船で月に行くそうです。
The president of this conpany, Mr. Yusaku Maezawa plans to go to the moon by space ship of SpaceX, estabulished by Mr. Elon Mask.
私の目標は前澤氏よりも先に月に行くことです。
My goal is to go to the moon earler than him.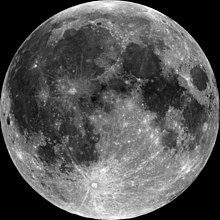 前澤氏はロケットで月に行きますが、私は自分のセンター軸を月の高さまで伸ばすことで月に届くつもりです。
Mr. Maezawa will go to the moon by space rocket.
But I will reach the moon by extending my center axis to the hight of the moon.
スペースXの月旅行は2023年の予定です。
The flight to the moon by SpaceX is planning in 2023.
そのぐらいの期間があれば月にまで意識を伸ばすことは可能なことだと思います。
For me, it is possible to extend my center axis to the hight of the moon within this term.
具体的なトレーニング方法も見えています。
I have finded the concrete way to train.
月は決して夢物語ではないのです。
To go to the moon is not pipe dream.
人間の可能性は私たちが想像しているよりも、ずっと大きなものです。
The possibility of human is more bigger than we imagine.
それを今年は実感しました。
I actually felt it in this year.
来年も人間の可能性を追求していきましょう。
Let's aim the possibility of human in next year too.
このコラムは本部道場の稽古でのコメントを基にしています。
This column is based comments in Aikido Hombu Dojo classes.

セミナー等の依頼はこちら。 About request of seminar is here.
最新情報もこちら。Latest information is here.
Aikido Shihan Tomohiro Mori Official Website
Facebook ページのフォローお願いします。 Please follow my Facebook page.
最新情報が常に手に入ります。You will be able to get latest information.

宜しければ下記のSNSボタンでフォローして下さい。
If it doesn't bother you, please follow by these SNS buttons.
↓     ↓     ↓     ↓