スリランカセミナー報告 2019 The Report of the Seminar in Sri Lanka 2019
2日間で2時間のクラスが3回行われました。
It was held three classes of two hours in two days.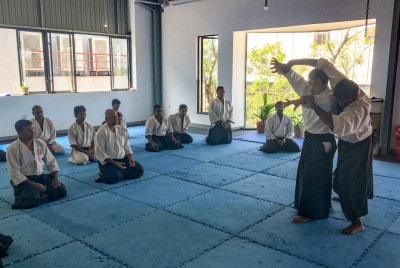 場所はダーミャフィットネスセンター。参加者は13名でした。
The place was Dhamya Fitness Center. The participants was 13 persons.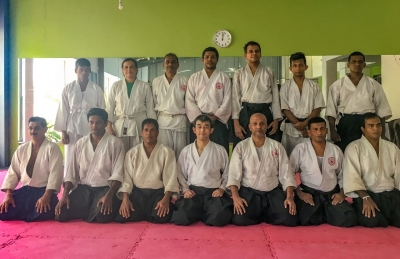 昨年まで使用していたYMCA道場はセミナー直前に急に使用できなくなったのですが
We couldn't use YMCA dojo we used last years in sudden situation just before the seminar.
スリランカ合気道協会のご尽力で何とか開催にこぎつけました。
However Sri Lanka Aikido Association were held the seminar in hard work.
参加者は少なかったのですが、技術的には昨年より進歩していました。
The participants were a little fewer than last year, but they improved more in technically.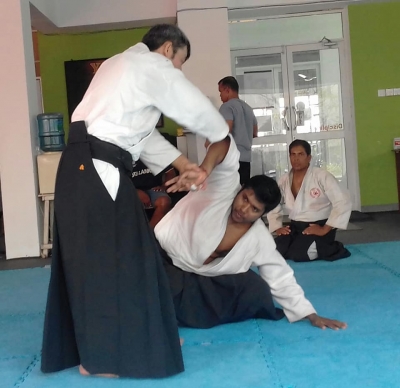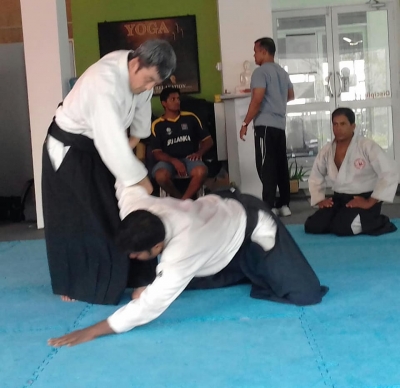 白帯の方々が目標を持って稽古をしている姿が印象的でした。
I was impressed the attitude that white belt student practiced toward their goal.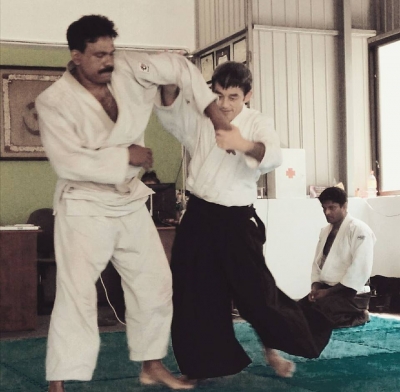 2月24日、日曜日17時より、CIPM スリランカにて2時間の講義を行いました。
I did two hour lecture class in CIPM Sri Lanka from 17:00 on 24 Feb. Sun..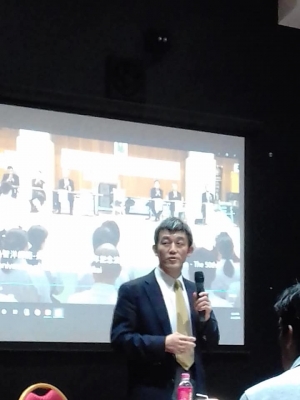 この講義は昨年より合気道協会と協議をしながら進めてきたもので、合気道の宣伝になればと企画されたものです。
I was discussing to Sri Lanka Aikido Association about this lecture from last year.
This lecture class was held for advertisement of the association.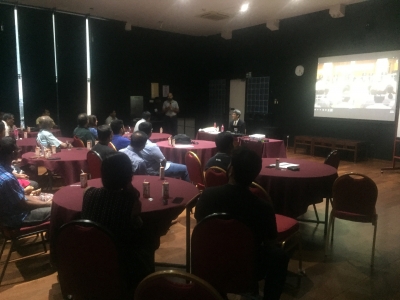 テーマは「合気道の構造:合気道を他の分野でどう使うのか」でした。
The theme was "The Structure of Aikido : How to use Aikido in other fields"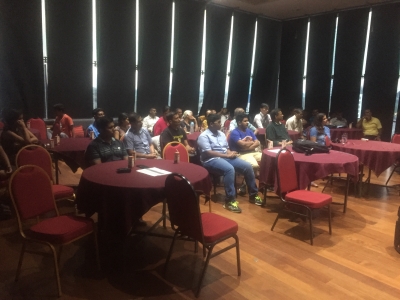 参加者は約40名、一定の成果が収めることが出来ました。
The participants were about 40 persons. We could success in certain level.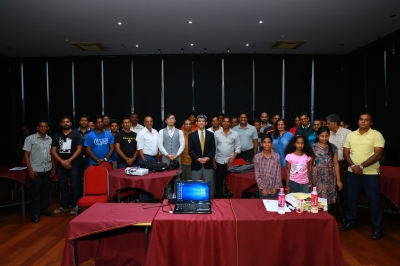 私たちの行く手に問題は残っていますが、私達は確かな一歩を踏み出すことは出来ました。
We have some problem in the future yet, but we were able to take a steady step forward in this seminar.
セミナー等の依頼はこちら。 About request of seminar is here.
最新情報もこちら。Latest information is here.
Aikido Shihan Tomohiro Mori Official Website
Facebook ページのフォローお願いします。 Please follow my Facebook page.
最新情報が常に手に入ります。You will be able to get latest information.

宜しければ下記のSNSボタンでフォローして下さい。
If it doesn't bother you, please follow by these SNS buttons.
↓     ↓     ↓     ↓