キルギスセミナー報告2019 The Report of the Seminar in Kyrgyz 2019
イシュククル湖は中央アジアの宝石とも言われる美しい湖です。
その巨大さと信じられないような青色、
そして周りを囲む最高峰は7000メートルを超える巨大で美しい山脈。
全てが今まで見たことのないような風景を作り出しています。
Issyk-Kul lake is beautiful lake, called the Jewelry of Central Asia.
The huge size lake, incredible blue water, and beautiful mountains around the lake.
The highest mountain rage peak is over 7000 meters.
All them make up the wonderful landscape never seen before.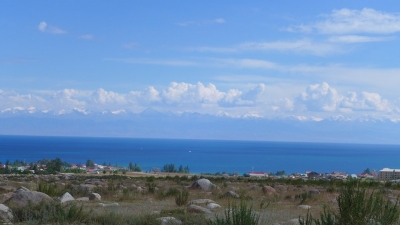 セミナー会場 The Seminar Place
チョルポン・アタは首都ビシュケクから車で4、5時間にあります。その距離をものともせず、
このセミナーの参加者は200名を超え、子供たちの保護者も入れれば220名にもなりました。
Cholpon-Ata city is located the place 4 or 5 hours distance by car from the capital city of Kyrgyz Republic, Bishkek.
The participants of the seminar over 200 in spite of the long distance.
Including the parents of children participants, it is 220.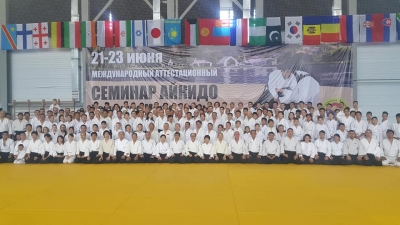 宿泊施設 Accommodation
3日間のセミナーは5回の稽古、講義、演武会、審査と盛り沢山の内容でした。
参加者は子供から若者、老人まで広い年齢層にわたります。
今回の審査では多くの10代が初段になりました。
キルギスの合気道の将来は大いに期待できます。
Three day seminar had many contents, five practice, lecture, demonstration event, and grading exam.
The participants were included wide ages, from children, young persons, to old person.
Many teenagers became 1st Dan grade in this exam.
I am looking forward the future of Aikido in Kyrgyz very much.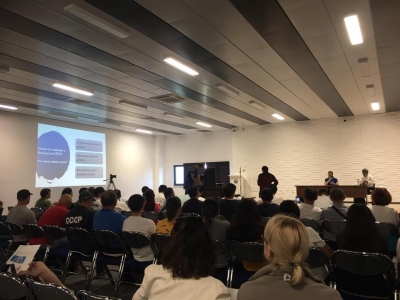 セミナーには外国人も多く参加しました。カザフスタン、ドイツからの参加者。
そして日本からは15名がセミナーに参加しました。
本セミナーは全ての参加者に素晴らしい経験を残しました。
美しい自然、温かなもてなし、そして合気道にかける情熱、その全てが人々の心を打ちました。
And many foreign persons participated this seminar.
From Kazakhstan, German, and 15 Japanese persons participated the seminar.
The seminar remained all participants wonderful experience.
Beautiful nature, hearty hospitality, and passion for Aikido, all were attracted to the participants.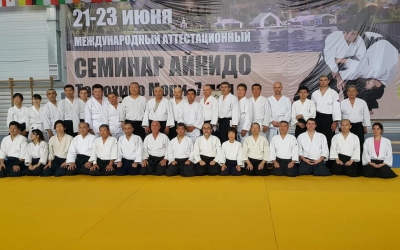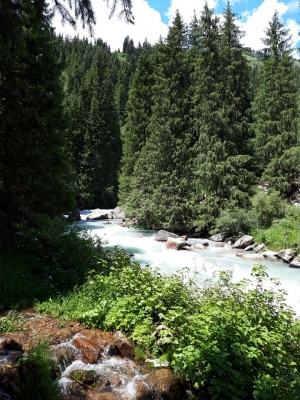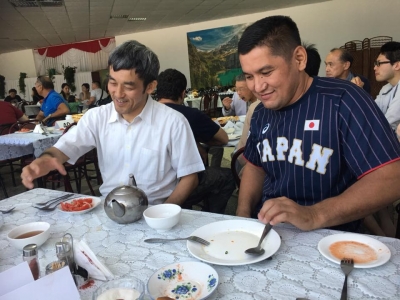 2名の日本人は合気道をやったことがない方でしたが、彼らの言葉がとても印象に残りました。
老若男女が同じ場所で一緒に稽古をできる。
同じ思いを共有している。
言葉が伝わらなくても友達になれる。
合気道をやっている私達には当たり前のことですが、外から見ると非常に特別で素晴らしいものだそうです。
2 Japanese participants was not Aikidoka, but I impressed their words very well.
We can practice together on same place in spite of men, women, young, and old.
We share same principle.
We can make friendship without communication by languages.
They are natural to us Aikidoka, but it seems very special and wonderful things for looking by outsider of Aikido.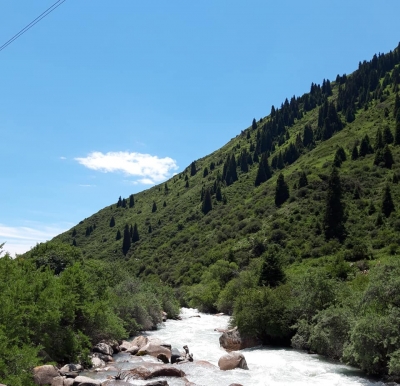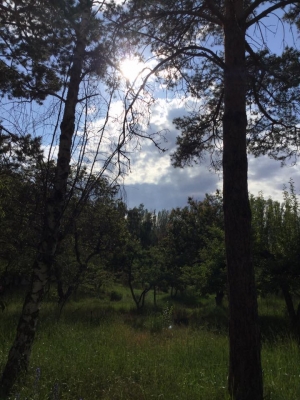 合気道には素晴らしいものが一杯詰まっている。
それは特別なものではなく私達が普段当たり前にやっていること。
当たり前のことを真剣に徹底的にやることが、その素晴らしさにつながる。
そんなことを教えられました。
Aikido has so many treasures.
These are not special ones and things we always doing naturally.
To do these seriously and absolutely leads us the wonderfulness.
I was taught by them.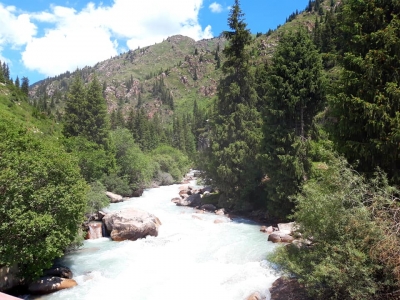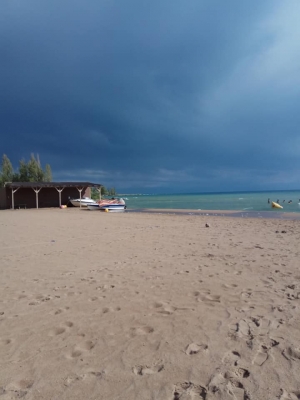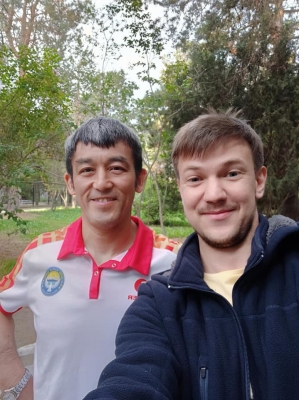 どんな写真も文章も、このセミナーの素晴らしさを伝えることができないでしょう。
この素晴らしい体験を手にしたい方は是非とも次回のセミナーにご参加ください。
2020年はビシュケクで2021年はジャララバードでセミナーを行うことが決定しています。
次回のセミナーをお見逃しなきよう。
I can not convey the wonderfulness enough by pictures and articles.
If you want to get this wonderful experience, please participate next seminar.
The seminar 2020 will be held in Bishkek and 2021 in Jalal-Abad.
Don't miss the next seminar.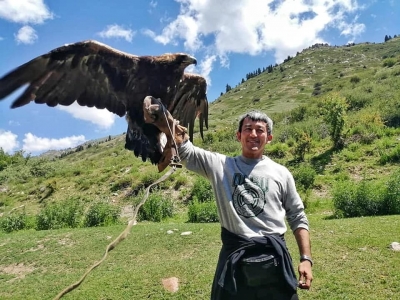 セミナー等の依頼はこちら。 About request of seminar is here.
最新情報もこちら。Latest information is here.
Aikido Shihan Tomohiro Mori Official Website
Facebook ページのフォローお願いします。 Please follow my Facebook page.
最新情報が常に手に入ります。You will be able to get latest information.

宜しければ下記のSNSボタンでフォローして下さい。
If it doesn't bother you, please follow by these SNS buttons.
↓     ↓     ↓     ↓