スリランカセミナー報告2020 The Report of the Seminar in Sri Lanka 2020
2月28、29日はコロンボ市内のスリランカスポーツ省の体育館で2時間の稽古を4回指導しました。
参加者は約20名。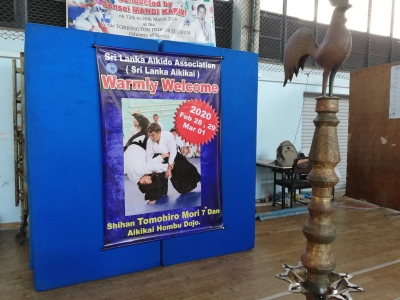 I instructed two hour classes in four times in Sri Lanka Sports Minister Gymnasium in Colombo city in 28 - 29 Feb..
The participants are about 20.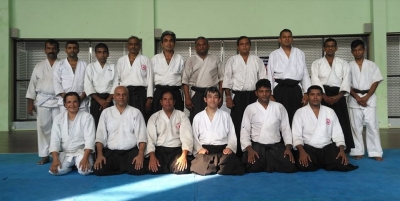 3月1日はコロンボの南、車で1時間程のワドゥワの空手道場にて3時間の指導を行いました。
40名の子供や初心者とスリランカ合気道協会の10名が参加しました。
この初心者向けのセミナーは、初めての試みで、合気道の会員を大きく拡大しようと行われました。
参加者の評判も良く、今後に期待が持てます。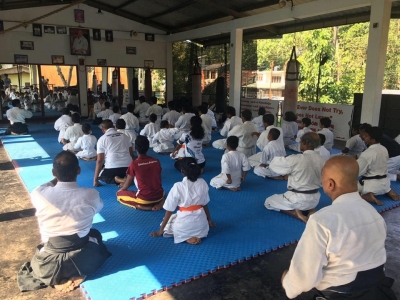 Next I instructed three hour class in Karate Dojo in Wadduwa town, 1 hour south by car from Colombo city in 1 Mar..
40 children and beginners of Karate Dojo and 10 members of Sri Lanka Aikido Association participated.
This seminar for beginners is first attempt. It was held to increase Aikido members more and more.
The reputation of the participants was good.
I expect the future.
スリランカ合気道協会は組織も一新し、会員募集の新たな試みを積極的に行っています。
地元新聞での宣伝や、動画発信も、その中の一つです。
これからの挑戦に大きく期待しています。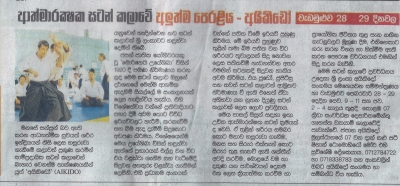 Sri Lanka Aikido Association renews the organization and do new attempt for member recruitment actively.
The advertisement by local news paper and video distribution are ones of them.
I expect their next challenge very well.
スリランカ国内では新型コロナウイルスのせいで中国からの観光客が減少している経済的な影響はありますが、町は通常どおりです。
しかし隣国のインドは日本からの入国禁止の措置を取りました。
今後は不安な状況です。
今回、このタイミングでスリランカでセミナーを行えたことはラッキーだったと思います。
このセミナーを支えていただいた関係者の皆様に御礼申し上げます。
Now Sri Lanka receives economic influence by Chinese tourist decreasing due to coronavirus but social situation is usual.
However neighborhood country India took measure of entry prohibited from Japan.
The future situation is so anxious.
We are so lucky that the seminar in Sri Lanka was successful in this timing.
I would like to appreciate all persons supported this seminar.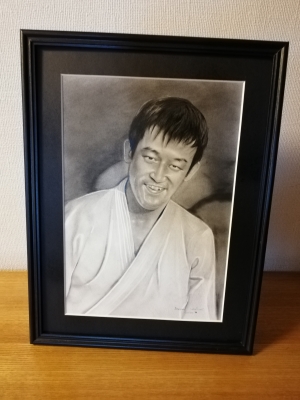 スリランカ合気道協会からのプレゼント
The present from Sri Lanka Aikido Association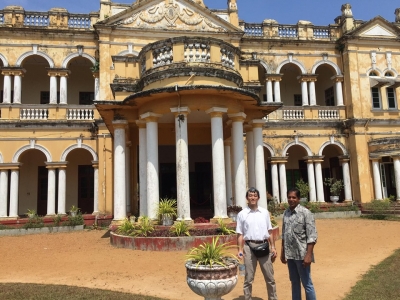 リッチモンド・キャッスル Richmond Castle
セミナー等の依頼はこちら。 About request of seminar is here.
最新情報もこちら。Latest information is here.
Aikido Shihan Tomohiro Mori Official Website
Facebook ページのフォローお願いします。 Please follow my Facebook page.
最新情報が常に手に入ります。You will be able to get latest information.
宜しければ下記のSNSボタンでフォローして下さい。
If it doesn't bother you, please follow by these SNS buttons.
↓     ↓     ↓     ↓
記事を見逃さないよう、ご登録を