オンライン稽古開始 Start the Online Practice
このオンラインセミナーはZOOMを使って行われ、
参加者は、それぞれの自宅からパソコンやタブレットやスマートフォンで参加する。
私が画面を通して行うワークの指導を、各自が実践するというかたちで稽古が進められた。
指導者の私も参加者もリアルタイムで参加し、分からない点は、その場で質疑に応じることも出来る。
私としても全く始めての試みであり不安な点もありましたが、参加者には好評で1回につき20名から50名程の参加がありました。
稽古が困難な中で一堂に集まって稽古をすることの素晴らしさを感じたセミナーでした。
このオンラインセミナーのコンセプトは「一人稽古を全員で行う」です。
オンラインなので対人技術は行うことは出来ないが、対人技術を根底から支える土台の能力は稽古することが可能です。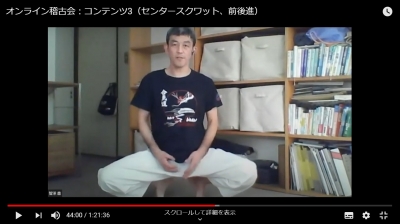 This online seminar was held by ZOOM and the participants join from each home by PC or tablet or smartphone.
The practice was carried out by the way to practice each one according to my instruction through the screen.
I ,as instructor, and participants joined the seminar in real time and I can answer some their questions at once.
This seminar was first attempt for me.
There were some concerns about the seminar but it got many popularity.
About 20 to 50 persons joined it.
These seminars made me feel the wonderfulness people gather and practice together in this difficult situation.
The concept of this online seminar is "To do one person training with everyone".
We can not practice the interpersonal technique but can practice the fundamental ability supporting for the interpersonal technique.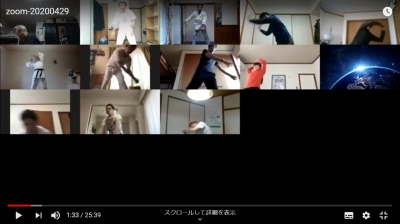 4回の稽古では、それぞれ以下の稽古内容の実現可能性をチェックした。
準備体操徹底化ワーク
準備体操を通じて身体操作能力を高める。
合気道基本動作徹底化ワーク
合気道の基本動作を段階的なワークで高める。
身体調整法ワーク
身体を調整して最高の身体状態を作る。
I checked the possibility of the contents of online seminar following.
The Workout of Warm Up Exercise toward completely
To improve the ability of body control by warm up exercise
The Workout of Aikido Basic Movement toward completely
To improve the Aikido basic movement by phased way
The Workout of Body Conditioning
To make best body condition by the workout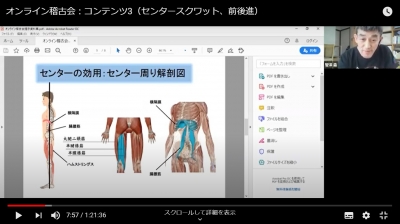 この4回の成果を基にして、私の指導する富士通合氣道部と東芝合気道部は
合同で5/14よりオンラインで稽古を再開しました。
5月には私の指導が8回行われる。
実験的な特別クラスが日常のクラスになった。
稽古が出来ない事態の中、私達は少し前に進むことが出来た。
Fujitsu Aikido Club and Toshiba Aikido Club, I teaching, restarted joint Aikido practice in online system from 14th May based the result of 4 days seminar.
I will teach 8 classes in May.
Experimental special class became regular class.
We were able to advance a little in the situation difficult for the practice.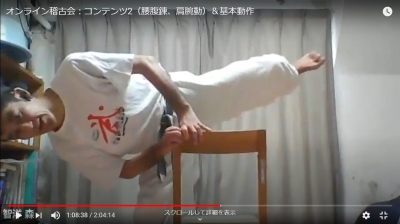 セミナー等の依頼はこちら。 About request of seminar is here.
最新情報もこちら。Latest information is here.
Aikido Shihan Tomohiro Mori Official Website
Facebook ページのフォローお願いします。 Please follow my Facebook page.
最新情報が常に手に入ります。You will be able to get latest information.
宜しければ下記のSNSボタンでフォローして下さい。
If it doesn't bother you, please follow by these SNS buttons.
↓     ↓     ↓     ↓
記事を見逃さないよう、ご登録を