「単独稽古2.0」 第7回 "The Independent Practice 2.0" No.7
その要素は2つである。
1、単独稽古と相対稽古の連携
2、具体的な方法
The factors are two.
1, The linkage of the Independent Practice and the Relative Practice
2, Concretely method
30年ほど前の私の話をしよう。
まだ、私が大学生だったときだ。
I will tell my story about 30 years ago.
I was university student at that time.
その時、私はある合気道のセミナーに参加していた。
指導者は「臍下丹田」の重要性を技の中で説明していた。
参加者はそれを神妙に聞いていた。
I was participating a certain Aikido seminar then.
The instructor explained about the importance of "Seika-Tanden, Middle core" in Aikido technique.
The participants were hearing that humbly.
私は一つの違和感を持った。
それは参加者が皆、「臍下丹田」を「魔法の杖」のように考えていたのだ。
それがあれば何でも出来る。全ての問題が解決してしまう。
でも、それは簡単に手に入らない貴重なもの。
多くの人はそのように考えてセミナーに参加していた。
I had the strange feeling something.
Most of participants were thinking that "Seika tanden, Middle core" is like magic wand.
If you have, you can do everything and solve all problem.
But it is very precious one, not able to get easy.
Many people were thinking so and participating the seminar.
私にとって「臍下丹田」は特別なものではなかった。
合気道を始める前に呼吸法を1年ほどトレーニングしたおかげで、
その当時「臍下丹田」を私は持っていた。
ただ、レベルの低いものであり、技の中で使えるようなレベルではなかった。
「臍下丹田」を作るのは呼吸法トレーニングを継続すれば難しいことではない。
しかし、それには単独稽古のトレーニングが必須だ。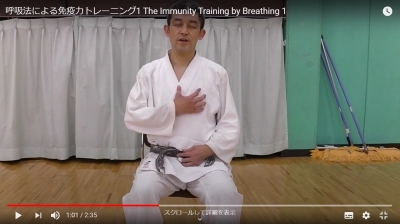 "Seika tanden, Middle core" was not special one for me.
I had acquired "Seika tanden, Middle core" at that time thanks to about one year training of the breathing method before starting Aikido.
But the level was low and I could not use it in Aikido technique.
It is not difficult to acquire "Seika tanden, Middle core", with the breathing method training continued.
But the independent practice is essential to learn.
その当時、私が知りたかったのは
「どのような方法で臍下丹田をレベルアップ出来るのか」
「どのような方法で臍下丹田を技の中で使うことができるようになるのか」
という具体的な方法であった。
In those days, the things I wanted to know were concrete methods as following.
How to level up "Seika tanden, Middle core"
How to be able to use "Seika tanden, Middle core" in Aikido technique
そのセミナーでは、そういった指導はなかった。
それは参加者が皆、そのような具体的な方法などは求めていなかったからだ。
「臍下丹田」を崇拝するだけでは何も生み出されない。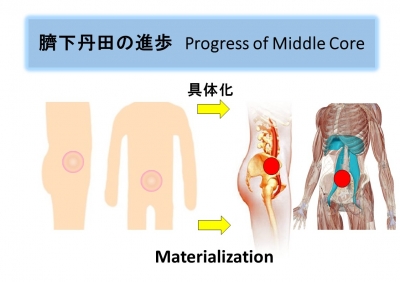 However there was no instruction like that.
Because no participant want the concrete method like that.
Nothing is produced only by admiration of "Seika tanden, Middle core".
1、相対稽古の不足する部分を単独稽古で訓練して作ること
2、何をどんな方法で作り、どうやって使うのかという具体的な技術を深めること
この2つのないところに上達は存在しない。
続く。
1, Making the shortage parts of the relative practice by training of the independent practice
2, Deepening concrete technique what and how to make and how use
There is no progress without these two things.
To be continued.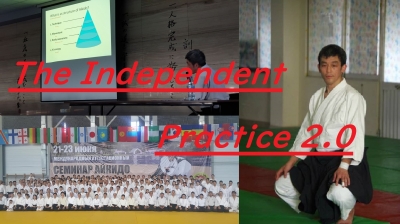 セミナー等の依頼はこちら。 About request of seminar is here.
最新情報もこちら。Latest information is here.
Aikido Shihan Tomohiro Mori Official Website
Facebook ページのフォローお願いします。 Please follow my Facebook page.
最新情報が常に手に入ります。You will be able to get latest information.
You Tube チャンネルを登録してください。
Please register Tomohiro Mori channel.
Tomohiro Mori You Tube Channel
記事を見逃さないよう、ご登録を
宜しければ下記のSNSボタンでフォローして下さい。
If it doesn't bother you, please follow by these SNS buttons.
↓     ↓     ↓     ↓