「単独稽古2.0」 第10回 "The Independent Practice 2.0" No.10
「単独稽古2.0」は人々の意識をより根源的な層へと導く。
これまでは多くの人は表面的な層しか見てこなかった。
その関心が根源的な層にも向かっていく。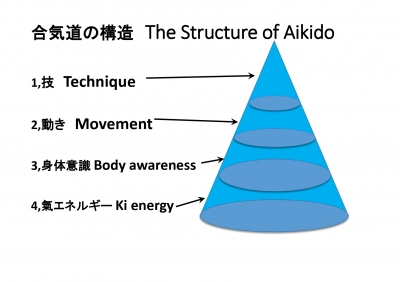 "The Independent Practice 2.0" leads people's consciousness to fundamental layer
Before now, many people watched only superficial layer.
From now, people's interest will aim to fundamental layer, too.
人々はより根源的な層について話し合うことが出来るようになるだろう。
それは様々な分野を超えて多くの人にとって共通の問題として議論されるだろう。
異なった分野でも共通の課題に取り組むことになるのだ。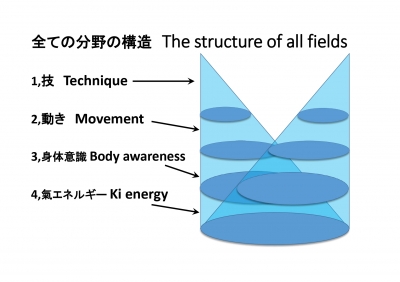 People will be able to communicate about more fundamental layers.
It will be argued as common problem beyond each several fields for many people.
They will work on common problem even on different field.
全人類は皆、様々な専門分野を生きている。
しかし、ほとんどの人が属している専門分野がある。
それが日常生活だ。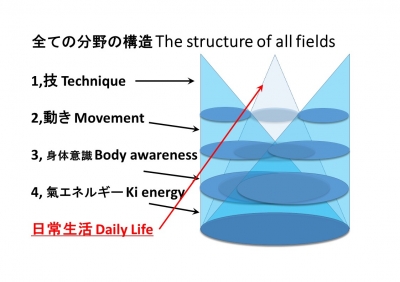 All human being are living each specialty field.
However most of persons belong to one common specialty field.
It is daily life.
専門分野と日常生活という二つの分野で自分のパフォーマンスを高める。
日常生活を通して違った専門分野ともコミュニケーションが成立する。
これは日本の武道文化がずっとやってきたことだ。
「武道」は日本から生まれたが日本人だけの財産ではない。全人類の財産なのだ。
これを私は「普遍的武道主義」「Universal Budoism」と名付けたい。
「単独稽古2.0」から「普遍的武道主義」へ世界は拡がっていく。
We increase their own performance in two fields, specialty field and daily life.
We can communicate to different specialty field through daily life.
This is traditional way Japanese Budo culture done.
Budo was born from Japan but it isn't only Japanese treasury.
It is treasury of human being.
I would like to name this movement "Universal Budoism".
The world is spreading from "the Independent Practice 2.0" to "Universal Budoism".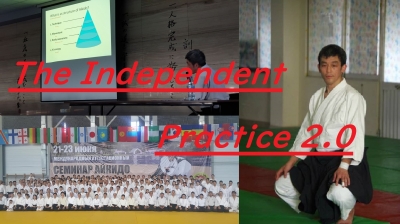 セミナー等の依頼はこちら。 About request of seminar is here.
最新情報もこちら。Latest information is here.
Aikido Shihan Tomohiro Mori Official Website
Facebook ページのフォローお願いします。 Please follow my Facebook page.
最新情報が常に手に入ります。You will be able to get latest information.
You Tube チャンネルを登録してください。
Please register Tomohiro Mori channel.
Tomohiro Mori You Tube Channel
記事を見逃さないよう、ご登録を
宜しければ下記のSNSボタンでフォローして下さい。
If it doesn't bother you, please follow by these SNS buttons.
↓     ↓     ↓     ↓