2020年秋田県地域社会指導者研修会報告 Akita Prefecture Area Aikido Instructor Seminar 2020 Report
私は中央講師として2日間で3クラス、5時間半を指導した。
I instructed 3 classes, 5 hours half for two days as central instructor.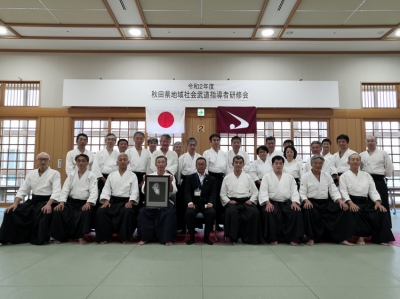 参加者は27名。県連盟加盟11団体から7団体が参加した。
今回はCOVID-19の影響で参加人数を限定しての開催となった。
武道館内はマスク着用、検温や体調管理、消毒を徹底しての実施となった。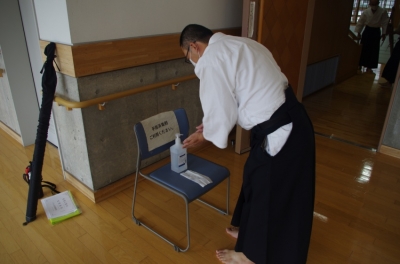 The participants was 27 members.
7 dojo participated from 11 organization of Akita Aikido Federation.
The seminar was done by limited participants due to COVID-19.
Wearing face guard, checking body temperature and health condition, and disinfection were doing.
現地からの希望で、COVID-19の影響下でも対応できる稽古内容となり
単独動作と相対動作を連携させた稽古となった。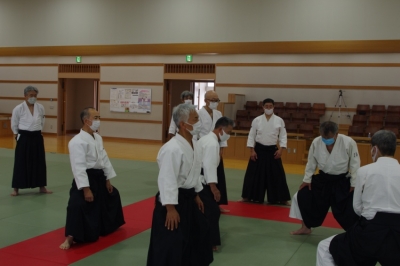 The content of the seminar became to correspond with situation of COVID-19 due to local organization demand.
My class was combination independent movement and relative movement.
具体的には先ず単独動作を行い、それでトレーニングされる動作について解説する。
次に、その動作が普通の稽古の中の、どの局面で使用されるかを解説する。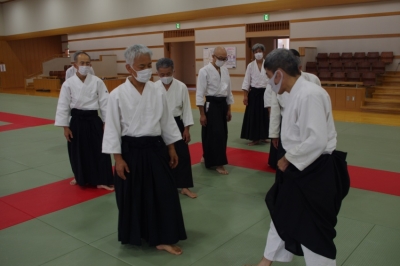 In actually, at first I taught independent movement and I explained about the movement.
Next I described what aspect in regular practice the movement was used.
多くの人にとって動作の要素分解や、その要素を抽出してのトレーニングは初めてなのだろう。
今まで体験したことのないセミナーであったとの感想を聞いた。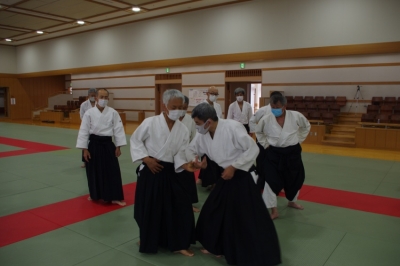 It was first experience for most of people to train the element of movement and the factor extracted.
I heard their impressions that never have experienced in it.
全体の動作をシンプルな単独動作にする。
それぞれをトレーニングし直して、より高性能なものにする。
その動作を再構成する。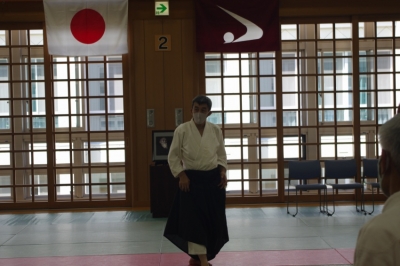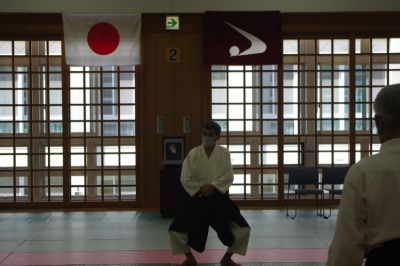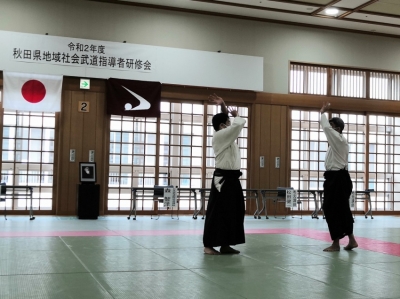 We divided whole movement to simple independent movement.
We was training each movement became high performance.
Finally restructure these movement.
この過程で、私達は如何に基本動作ができていないかという問題に直面する。
その問題を真摯に見つめることで上達が急速に進んでいく。
COVID-19の影響下での希望を示すセミナーとなった。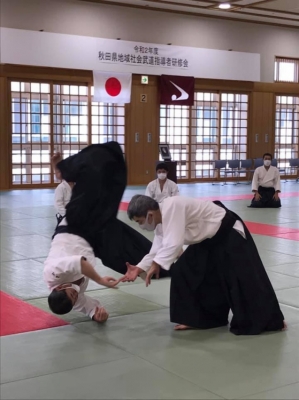 In this process we encounter the problem how much we can not do base movement in Aikido.
We can progress very fast with catching the problem strictly.
I could express the hope in this seminar even under influence of COVID-19.
セミナー等の依頼はこちら。 About request of seminar is here.
最新情報もこちら。Latest information is here.
Aikido Shihan Tomohiro Mori Official Website
Facebook ページのフォローお願いします。 Please follow my Facebook page.
最新情報が常に手に入ります。You will be able to get latest information.
You Tube チャンネルを登録してください。
Please register Tomohiro Mori channel.
Tomohiro Mori You Tube Channel
記事を見逃さないよう、ご登録を
宜しければ下記のSNSボタンでフォローして下さい。
If it doesn't bother you, please follow by these SNS buttons.
↓     ↓     ↓     ↓